7th Year: Largest Women-Owned Businesses in Silicon Valley Award
September 22, 2023
Posted by:

Selen Warner

Category:

News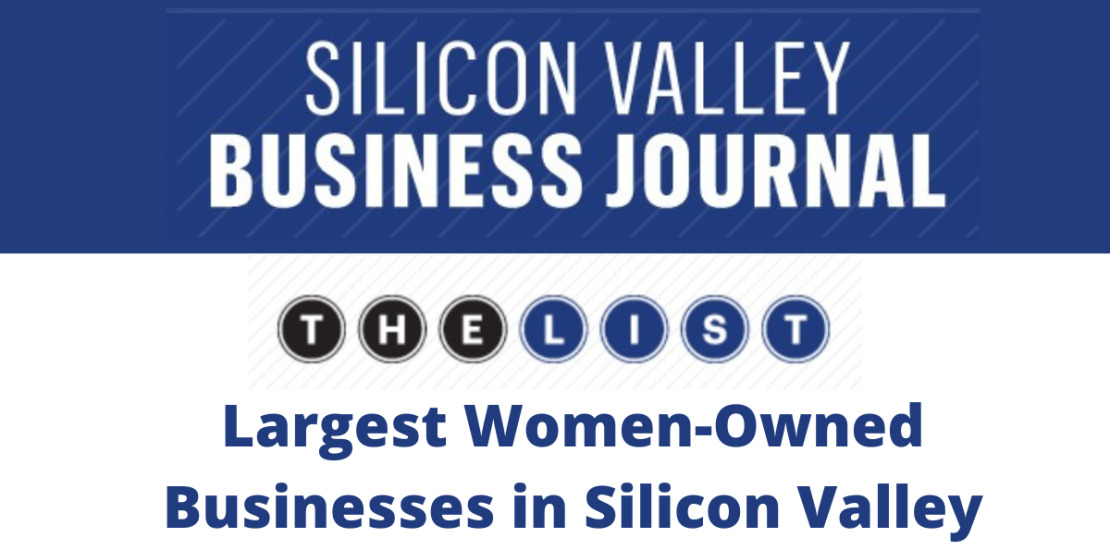 Saratoga, CA – September 22, 2023 – Stage 4 Solutions is proud to announce that it has been named one of Silicon Valley's largest women-owned businesses by the Silicon Valley Business Journal, marking our seventh consecutive appearance on this prestigious list.
The annual Largest Women-Owned Businesses list ranks women-owned businesses based in Silicon Valley by revenue, according to data submitted by the participating companies, company websites and Silicon Valley Business Journal research, and this list ranked companies by 2022 revenue.
"We are proud to be recognized on the list of the Largest Women-Owned Businesses in Silicon Valley," said Niti Agrawal, CEO, Stage 4 Solutions. "Our growth in 2022, despite the uncertainties, is a testament to the hard work of our team and the trust our clients have placed in us." 
In addition to being a women-owned company, 50% of Stage 4 Solutions' employees are women. Our commitment to diversity and inclusivity in the workplace has been a fundamental value since our inception. This commitment, combined with our dedication to ensuring customer success, has resulted in strong relationships with clients across various sectors, including high-tech, government, healthcare, aerospace/defense, and financial services. Stage 4 Solutions remains committed to assisting organizations in addressing critical resource gaps by providing seasoned professionals in marketing, IT, and operations teams.
Stage 4 Solutions sincerely congratulates all women-owned companies that made this reputable list.
About Stage 4 Solutions:
Stage 4 Solutions is an award-winning, women-owned and minority-owned consulting and interim staffing firm. We specialize in serving high tech companies, aerospace/defense companies, government agencies, healthcare and financial services organizations by providing seasoned professionals for both short term and long term needs across marketing, technology and operations teams. We utilize our extensive internal network of experienced consultants and contractors to fast track critical initiatives and fill resource gaps.
Since 2001, we have served more than 125 clients and have achieved 100% client referenceability. Stage 4 Solutions' clients include leaders such as NetApp, ServiceNow, HP, Inc., Western Digital, HPE, Commonwealth of PA, County of Santa Clara and many others. Our goal is to become a valued partner to our clients to help them in achieving business objectives and diversity goals.