We strive to build long term and goal oriented partnerships with each client team. It is so great to read about the success we deliver to them and their kind words. We are very grateful for such relationships.
"Stage 4 Solutions provides outstanding service with a great group of people. I have been in high tech Marketing for many years and I can say, Stage 4 Solutions' ability to understand our needs, collaborate with our teams, provide constant support to our organization is an understatement. They are a true partner, who provides guidance, support, and talented marketing resources to our organization."

Utpal Bhatt
Senior Vice President, Marketing, Qubole
"Stage 4 Solutions is the exception when it comes to partnering with a professional marketing consulting and interim staffing company. Stage 4 Solutions are an outstanding team who are extremely reliable, flexible to our requests, and go above and beyond, understanding our business needs are met while always coming through for us. I trust them and have peace of mind they are an extension of our team."

Lisa Hatheway
Vice President, Demand Generation, Neo4j
"Stage 4 Solutions has given me the agility to scale my team with turnkey talent. Their deep bench of experienced business and technical experts are an invaluable asset and I would strongly recommend them to any organization."

Steve Brar
Senior Director, Portfolio Marketing, Aruba, a Hewlett Packard Enterprise company
"Stage 4 Solutions has been a valuable resource in finding the right talent for high-tech marketing. I have relied on Stage 4 Solutions to find a place for myself as well as adding skilled help in my marketing team. The team at Stage 4 Solutions have their finger on the pulse of Silicon Valley and a great portfolio of proven skills to draw upon."

Erik Ottem
Senior Director of Product Marketing, Western Digital
"I partner with Stage 4 Solutions in our Commonwealth of Pennsylvania IT Staff Augmentation MSP program. They have consistently been reliable in the quality of candidates they have provided and in their communication with me. They have efficient operational processes to meet our business needs. We are very pleased with our partnership with Stage 4 Solutions."

P.J. Smith
MSP Account Manager, Optimal Solutions and Technologies
"Stage 4 Solutions has been a great staffing partner for me as a high tech leader. They quickly understood my need for a cross functional customer success professional – a new role in my team – and delivered several strong candidates, quickly. Niti managed the interviews seamlessly and we got a wonderful team member to join. After a few months, he had worked out so well that we converted him to an FTE. Stage 4 Solutions is a pleasure to work with!"
Suzanne ElNaggar
High Tech Operations Leader
"Stage 4 Solutions has been a real game-changer for us! They truly grasped our unique need for top-tier marketing professionals and comprehended the nuances of our strategic direction. Incredibly, within just one week, they introduced us to several highly qualified candidates, enabling us to swiftly secure a fantastic new team member! We invited Stage 4 Solutions to go head-to-head with our existing vendors, and they didn't just step up to the plate – they hit it out of the park! Their performance surpassed our expectations, and we couldn't be more pleased with the results. With Stage 4 Solutions, we truly felt we were in capable hands and look forward to our future collaborations. "

Rina Chong
VP Global Marketing, vGeneration
"Stage 4 Solutions has been my preferred partner for many years and across multiple companies – NetApp, EMC and now Riverbed Technology. Niti and team take time to understand my business and what it takes to fill the gaps in my team to achieve goals. Whether I have a project, contract, or contract to perm need, I trust Stage 4 Solutions to deliver highly qualified product and solutions marketing resources – quickly and within my budget. With their large network of marketing professionals they are a one-stop partner for flexible marketing resources."

Bharat Badrinath
Vice President, Solutions & Alliances Marketing, Riverbed Technology
"Stage 4 Solutions really strives to find the right person that fits the role but, more importantly, works with us after placement to be sure that everyone is working optimally and that everyone is satisfied."

Mike Gearhart
Global Senior Marketing Manager, NetApp
"I've worked with Stage4Solutions for over 10 years across multiple companies. They have consistently delivered top talent for the roles I've needed. Their candidates come in ready to go and add immediate value to critical projects."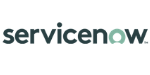 Ashley Eikenberry
Director Global Alliances and Channel Marketing, ServiceNow
"I depend on Stage 4 Solutions to bring in the right resources, at the right time, across my team. They have supported us with product marketing, demand generation and vertical marketing roles. They really understand my needs and respond very quickly to meet and even exceed my expectations. The entire team is a pleasure to work with."

Stefaan Vervaet
Sr. Director Solutions Marketing & Alliances, Western Digital
"Stage 4 Solutions has been my 'on-demand' marketing resources partner for years. Their collaborative approach to marketing consulting projects means strategy, goals and operationalization is clearly defined and optimizes success. And, being able to scale-up and scale-down marketing resources helps me to maximize my budget and bring in talent when and where it's needed most. Stage 4 Solutions is a trusted turnkey solution for me."

Karen Livoli
Director of Product Marketing, NetApp
"Stage 4 Solutions delivers flawless planning and execution of field marketing strategy at both the national and international levels. I've partnered with them for long-term marketing resource engagements and, as compared to other vendors I've worked with, they are the best! The Stage 4 Solutions marketing consultants are superstars, and the company's level of customer service and responsiveness is outstanding."

Jody Applebaum
Director, Marketing Operations, Cisco
"I've partnered with Stage 4 Solutions to fill resource gaps for years, leveraging their marketing service resources to quickly scale up short-term, long-term and contract to permanent roles in product management, product marketing and strategy disciplines. Stage 4 Solutions is able to bring in knowledgeable resources on-demand and as required. Having access to a wide-range of skill sets and subject matter experts within one firm is a valuable time-saver and enables me to quickly respond to changing business needs."

Sudarshan Krishnamurthi
Senior Manager – Business Strategy, Cisco Services
"I've worked with Stage 4 Solutions at three different companies on a variety of marketing projects including data analysis, installed base marketing, internal communications, corporate communications, demand generation, field marketing and graphic design. They are my 'go to' resource for flexible marketing talent and are a trusted, cost effective business partner."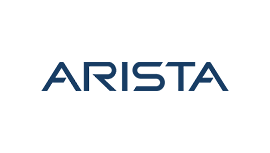 Judy Ash
Head of Corporate Marketing, Big Switch Networks, a subsidiary of Arista Networks.
"I've been very impressed with the quality of Stage 4 Solutions' marketing services personnel. The flexible, customized resourcing model allows me to collaborate with Stage 4 Solutions to bring in the right person for whatever my company's immediate needs are – whether it's short-term, long-term, or contract-to-permanent. The contract-to-permanent option is very convenient because it gives us and the candidate time to get to know each other before making a commitment."
Lance Walter
Enterprise Software CMO
"Stage 4 Solutions has provided a solid cadre of consulting professionals to our team. They combine this with an efficient operational process and thoughtful approach to meeting our business needs. We are very pleased with their services."

Peter Aylaian
Senior Manager, Global Alliance Marketing, NetApp
"I collaborate with Stage 4 Solutions to fulfill interim resource needs for solutions marketing projects. They're easy to work with and demonstrate that they understand my needs. They're flexible to change as the needs of my business changes."

Brian Allison
Director, Solutions Marketing, Data Center Solutions, Sandisk, a Western Digital Company
"I trust Stage 4 Solutions to provide outstanding services with talented team members across a variety of marketing disciplines and in all regions of the U.S. From events management, to executive briefing centers, to integrated marketing roles, I know I can count on Stage 4 Solutions to respond quickly to my needs, and to collaboratively respond to changing business requirements. They're wonderful!"

Suzanne Pallottelli
Director, Customer Success Programs, NetApp
"I partner with Stage 4 Solutions for three simple, but very important reasons, they're easy to work with, they're responsive to my business and operational needs, and they bring in great resources to support my projects. I manage operations for multiple programs, and I always receive positive feedback on the resources brought in by Stage 4 Solutions."

Jen Dunham
Sr. Manager, PMO and Marketing Operations, Cisco