Our Leadership Team
Our diverse global team is united by strong and common values that promote business success. In our supportive and collaborative work environment, one's success is everyone's success.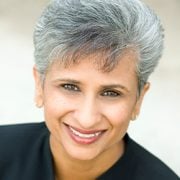 Niti brings over 25 years of marketing and management experience to her clients. Prior to founding Stage 4 Solutions in 2001, she held product marketing, channel, operations, and business development leadership roles at Oracle/Agile Software and HP, and was a certified CPA early in her career. Niti has been a speaker at industry associations in Silicon Valley and at leading business schools, including Stanford University, Haas School of Business at UC Berkeley, and Santa Clara University. Niti has an MBA from Stanford University and a BS in Accounting and Finance with highest honors from The Wharton School of Business.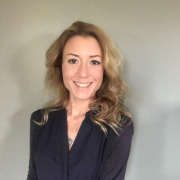 Selen Asar
VP Government Vertical & VP Marketing
Selen brings over a decade of diverse marketing and business development experience across a breadth of industries and clients with a focus on professional services. Selen is responsible for leading the government vertical services, and company's branding and lead generation strategies. Prior to joining Stage 4 Solutions, she headed marketing departments for professional services companies, worked at tech startups and co-owned two small businesses. Selen holds a Bachelor of Engineering degree in Chemical Engineering from Istanbul Technical University and certifications in marketing from LaSalle College.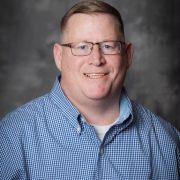 Brian Newell
Business Development Director – Government Sector
Brian is tasked with business development and account management of our government sector clients. He brings over 23 years of experience in the staffing industry as a consultative professional with a proven history of selling, servicing, managing and sustaining profitable staffing businesses. Brian studied Business Administration at Lebanon Valley College in Lebanon, PA and has a CSP certification from the American Staffing Association. Brian has served as a Committee member for a local non-profit, Vickie's Angel Foundation and as an Executive Board member of his local youth football league.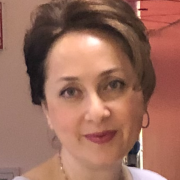 Jane Rayskaya
Director of Accounting and Operations
Jane is responsible for human resources, payroll and accounting functions. Jane has extensive accounting experience through senior accountant and management roles in small to mid-size companies located in the San Francisco Bay Area. Prior to joining Stage 4 Solutions, Jane worked as a Senior Accountant for Crimson Consulting Group, a consulting firm. She was involved in all aspects of accounting, payroll and cash management. Jane holds a BS in Accounting from St. Petersburg University.