Stage 4 Solutions Marks Milestone 20th Anniversary
September 28, 2021
Posted by:

Selen Warner

Category:

News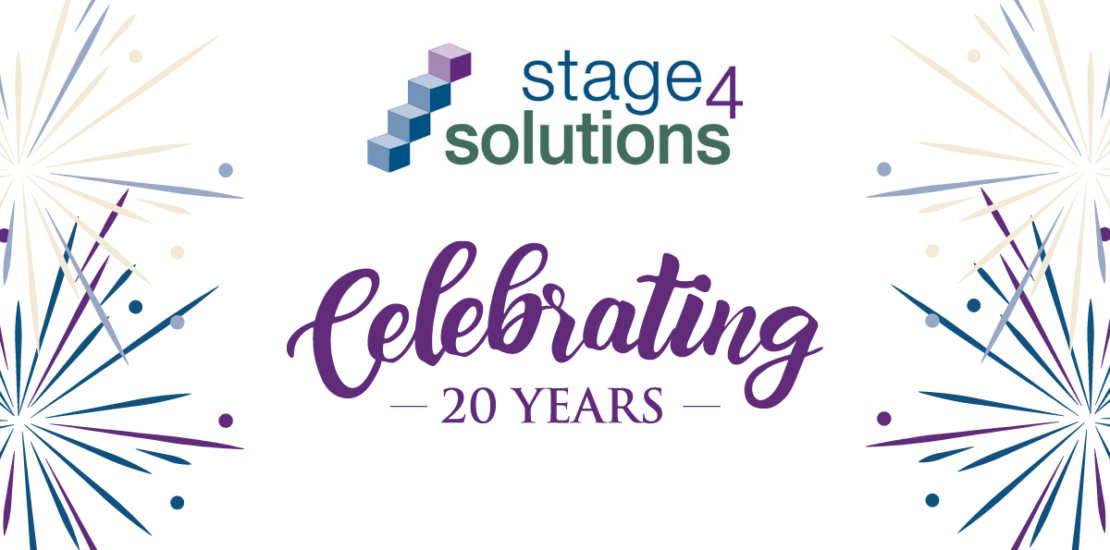 Twenty years ago, on September 14th, 2001, Stage 4 Solutions was founded in Saratoga, CA. We are very excited to celebrate our company's history, successes, learnings and accomplishments achieved thanks to our employees, customers and professional communities.
Over the past 20 years, Stage 4 Solutions has been a trusted and flexible staffing partner for leading companies, filling resource gaps across marketing, IT and operations teams.
"We are proud to celebrate our 20th anniversary at Stage 4 Solutions," said CEO, Niti Agrawal. "In 2001, I started consulting to take a short break from my career and explore new opportunities and have more time with my then young kids. I would have never imagined that my "break" would turn into the company Stage 4 Solutions has become. I feel so lucky to lead a national and international team and serve a growing need for flexible resourcing solutions."
While Stage 4 Solutions' services and operations have expanded over the years, our core principles and values have remained constant. We credit our success to working hard with the highest integrity, honesty, and focus on delivering client needs.
We are proud to celebrate our 20-year milestone with our employees and clients, and look forward to many successful years together.
About Stage 4 Solutions:
Stage 4 Solutions is an award-winning, women-owned and minority-owned consulting and interim staffing firm. We specialize in serving high tech companies, government agencies and healthcare organizations by providing seasoned professionals for both short term and long term needs across marketing, technology and operations teams.
We utilize our extensive internal network of experienced consultants and contractors to fast track critical initiatives and fill resource gaps.
Since 2001, we have served more than a hundred clients and have achieved 100% client referenceability. Stage 4 Solutions' clients include leaders such as NetApp, Poly, Salesforce, Western Digital, HPE, Veeam and many others.