The Evolving Landscape of the Job Market and What to Expect in Q3 & Q4 2023
July 25, 2023
Posted by:

Selen Warner

Category:

Blog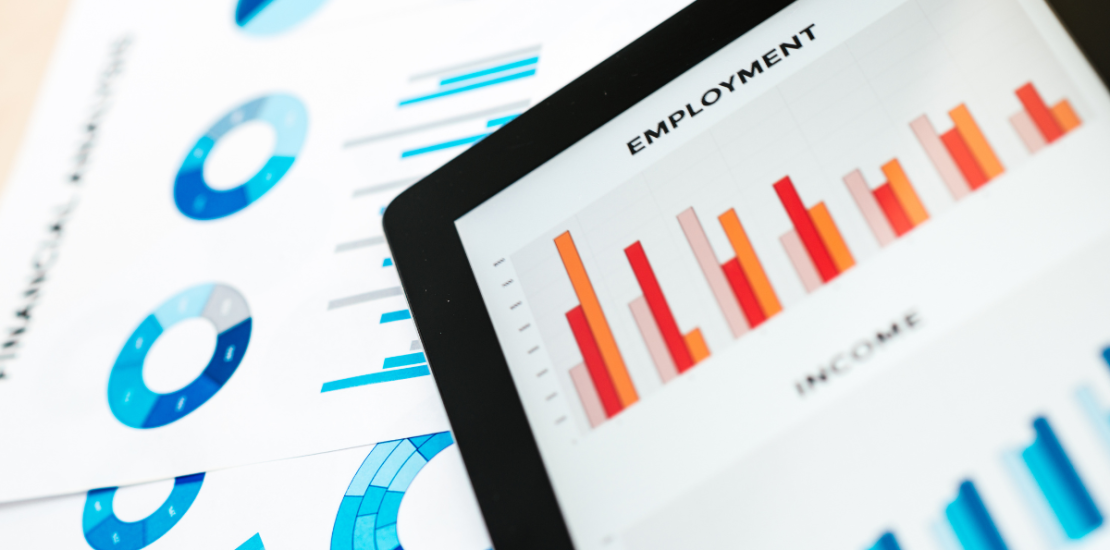 As we enter the second half of 2023, the job market continues to undergo changes and present challenges for employers. It is essential for employers to understand the current landscape and anticipate what lies ahead in the coming quarters. We wanted to evaluate the current state of the job market and discuss the outlook for Q3 and Q4 2023 based on recent data and our day-to-day experience working with candidates and clients across high-tech, government, healthcare, and aerospace/defense industries.
It is without any doubt that the labor market has experienced significant shifts over the past few years. Initially, employment plummeted by over 20 million due to the pandemic, raising concerns about rehiring challenges. However, employment swiftly rebounded, leading to discussions about labor shortages and employers struggling to find workers. Currently, the labor market remains highly active. According to the Bureau of Labor Statistics' most recent report, total nonfarm payroll employment increased by 209,000 in June, and the unemployment rate changed little at 3.6 percent. Employment continued to trend up in government, health care, social assistance, and construction.
In some industries, candidates are receiving multiple offers, indicating a favorable situation for those in sought-after positions. This trend aligns with the broader economic landscape, where certain sectors are experiencing robust growth and driving demand for specialized skills. In our work, we experience candidates receiving multiple competitive offers for high in demand roles, particularly in emerging technology.
Moreover, the "Great Resignation" we experienced throughout 2022 and during the first half of 2023 appears to have started tapering off according to a professor of economics at Stanford University who studies labor economics. Although employees are not leaving their jobs with the same level of enthusiasm as before, it does not mean that they are content with their work situations. A recent Gallup poll reveals that 59% of workers are "quiet quitting," indicating a lack of engagement in their jobs, while 18% are "loud quitting," expressing active disengagement despite remaining employed. Another survey conducted by the Bank of America and Georgetown University indicates that 68% of young adults view their work primarily as a means to earn a living rather than considering it a significant part of their identity or a source of personal fulfillment. Employee dissatisfaction and disengagement can indeed pose a significant risk for employers, as the success of any organization heavily relies on its employees. Therefore, it is crucial for employers to prioritize employee satisfaction, engagement, and well-being to create a positive work environment that fosters productivity, loyalty, and ultimately, organizational success.
In response to the ongoing market uncertainty and the potential challenges that may arise in 2023, we are witnessing a significant demand for contingent workforce solutions. Companies are recognizing the value of this flexible staffing approach, which provides them with the agility and scalability required to mitigate risks and navigate unpredictable circumstances. By leveraging a contingent workforce, organizations can adapt their staffing levels according to fluctuating demands, ensuring optimal resource allocation while minimizing costs. The ability to quickly scale up or down as needed brings a competitive advantage and allows companies to thrive amidst the uncertainties that lie ahead in 2023 and beyond.
While the job market may appear challenging for especially the individuals who have been impacted by layoffs, job seekers can take proactive steps to enhance their prospects. In an increasingly competitive environment, personal branding and the creation of impactful resumes have become more critical than ever. Employers are looking for candidates who can effectively communicate their skills, experiences, and value proposition. Investing time and effort into developing a strong personal brand and crafting a tailored resume can significantly improve the chances of securing desirable job opportunities. In today's job market, the significance of interview preparation cannot be overstated. Employers are seeking candidates who not only possess the requisite skills and experience but also have the ability to effectively communicate their qualifications and demonstrate a positive attitude. It is important to recognize that not everyone naturally excels at interviews. Therefore, to support job seekers in their quest for success, we organize regular webinars focused on topics such as effective job search strategies and interviewing tips.