Job Template: Product Marketing Manager
May 17, 2022
Posted by:

Selen Warner

Category:

Job Templates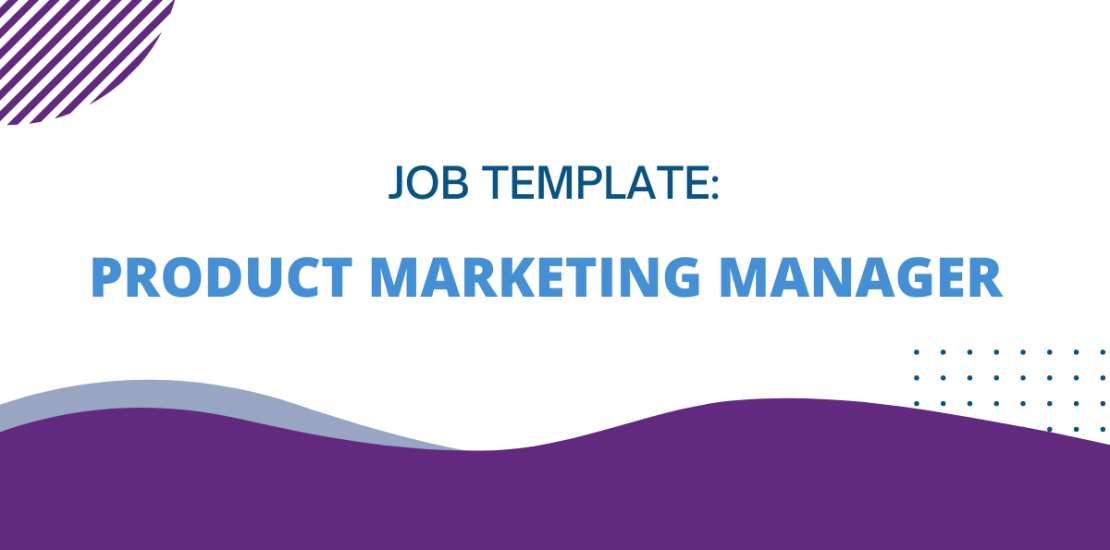 Job Title – Location: (Seniority Level) Product Marketing Manager – Location
Review of company's solutions, target markets, values, work environment and benefits offered.
The focus of this role is to communicate the products' positioning and benefits to target customers and to support sales efforts in driving revenue. The Product Marketing Manager will first understand products, competitive landscape, technologies, target customers and their needs and then create messaging/positioning for the product and develop a variety of marketing/sales enablement content, such as web content, datasheets, whitepapers, blogs, presentations and ROI calculators.
Responsibilities:
Understand target customer needs and competitive landscape
Define messaging, value propositions for each product and each target customer segment
Develop a wide range of marketing content such as product web pages, datasheets, technical white papers, social content for target buyers
Support sales teams with content, customer presentations and event participation
Requirements:
X years of product marketing experience in a specific industry or type of company, developing marketing materials and sales enablement tools
Solid writing and editing skills
Capable of working independently as well as collaborating with cross-functional teams
Excellent organization and project management skills
Bachelors degree
____________________________________________________________________
Drawing from our database of job descriptions, we have created sample job description templates for marketing, technology and operations functions to help organizations attract and hire the right people to achieve goals. To review other job descriptions, please check out the job templates page.