Job Template: Metrics/Data Analyst
May 24, 2022
Posted by:

Selen Warner

Category:

Job Templates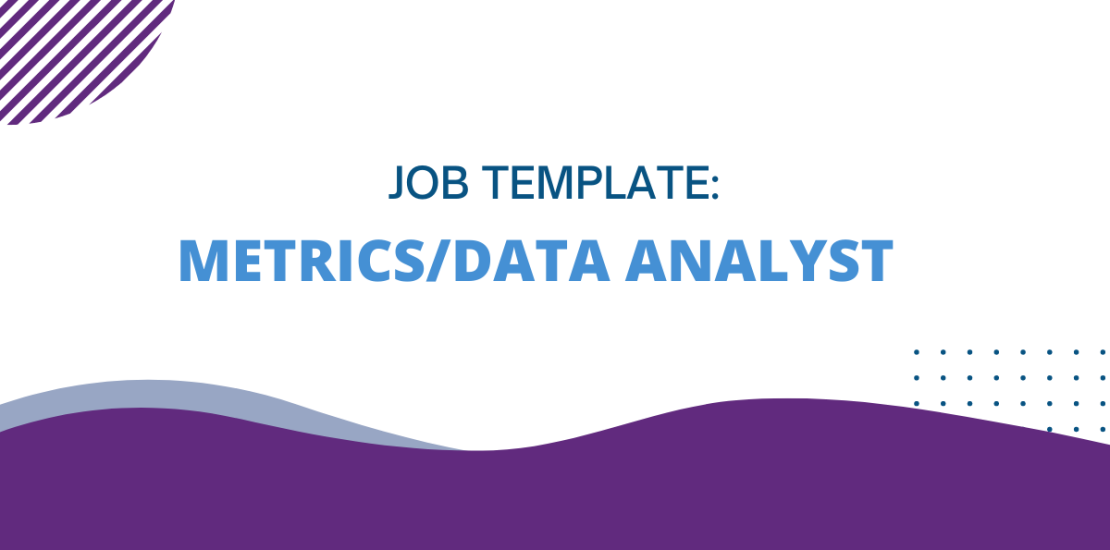 Job Title – Location: (Seniority Level) Metrics/Data Analyst – Location
Review of company's solutions, target markets, values, work environment and benefits offered.
The focus of this role is to report on the results of marketing campaigns and programs. The focus will be on the collection of metrics, development of ROI analysis and insights to improve marketing results. This role will require working closely with marketing and sales teams to gather data and to understand demand generation programs. Systems to leverage include Excel, Tableau, the CRM system and the marketing automation system.
Responsibilities:
Track metrics for demand generation programs – programs include events, partner programs and digital marketing campaigns.
Leverage CRM system, the marketing automation system and other systems to track metrics and build reports. Measure performance of demand generation programs against program metrics
Assess ROI of programs; impact on sales
Collaborate with field marketing managers and corporate demand generation teams to report metrics, analysis and recommendations
Present metrics results, ROI analysis and insights for program improvement to management team
Requirements:
X years of marketing data analytics and quantitative experience in a specific industry or type of company
Understanding of marketing programs and systems and desired results
Experience employing CRM and Marketing Automation system data
Proficiency in Excel and Tableau
Strong presentation skills
Bachelors degree
____________________________________________________________________
Drawing from our database of job descriptions, we have created sample job description templates for marketing, technology and operations functions to help organizations attract and hire the right people to achieve goals. To review other job descriptions, please check out the job templates page.