Job Template: Market Research Analyst
May 17, 2022
Posted by:

Selen Warner

Category:

Job Templates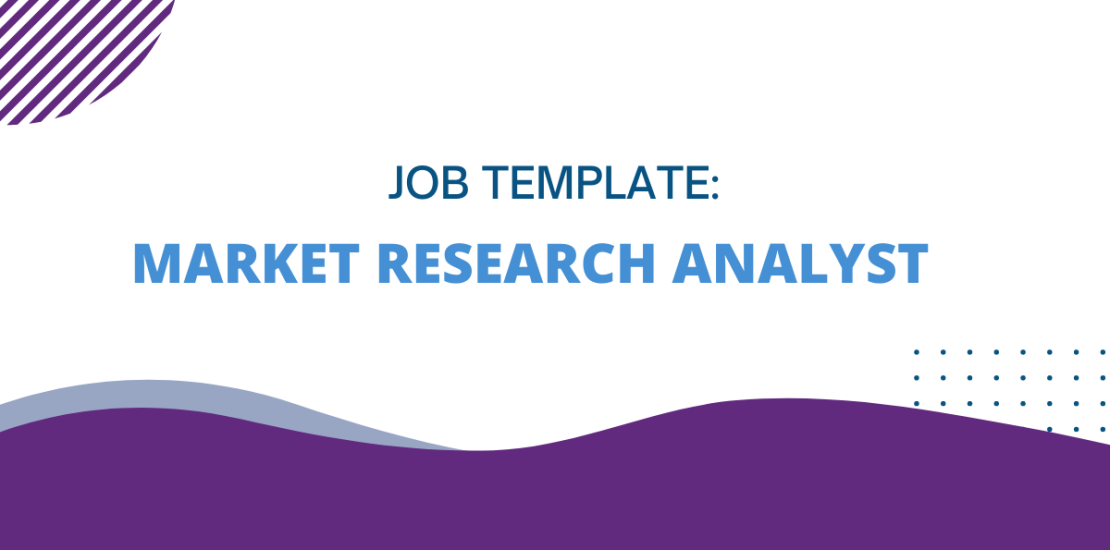 Job Title – Location: (Seniority Level) Market Research Analyst – Location
Review of company's solutions, target markets, values, work environment and benefits offered.
The focus of this role is to provide an "outside in" perspective to the company by understanding and collecting customer data, competitors and the broader marketplace, and consolidating the information into actionable items and reports. The Market Research Analyst will lead target customer research studies to ascertain positioning/advantages for the product/solution versus competitive offerings, analyze results and provide recommendations for enhanced positioning and sales tools.
Responsibilities:
Understand the product's positioning and features and the competitive landscape
Review, summarize and disseminate secondary market research
Maintain market research company portal for all stakeholder use
Develop and conduct primary market research: Conduct target customer interviews, summarize interview results, key takeaways, learnings and present to the stakeholders
Requirements:
X years of market research experience in a specific industry or type of company
Previous experience managing and conducting strategic customer interviews
Good project organization skills
Great team player with ability to get work done independently
Bachelors degree
____________________________________________________________________
Drawing from our database of job descriptions, we have created sample job description templates for marketing, technology and operations functions to help organizations attract and hire the right people to achieve goals. To review other job descriptions, please check out the job templates page.