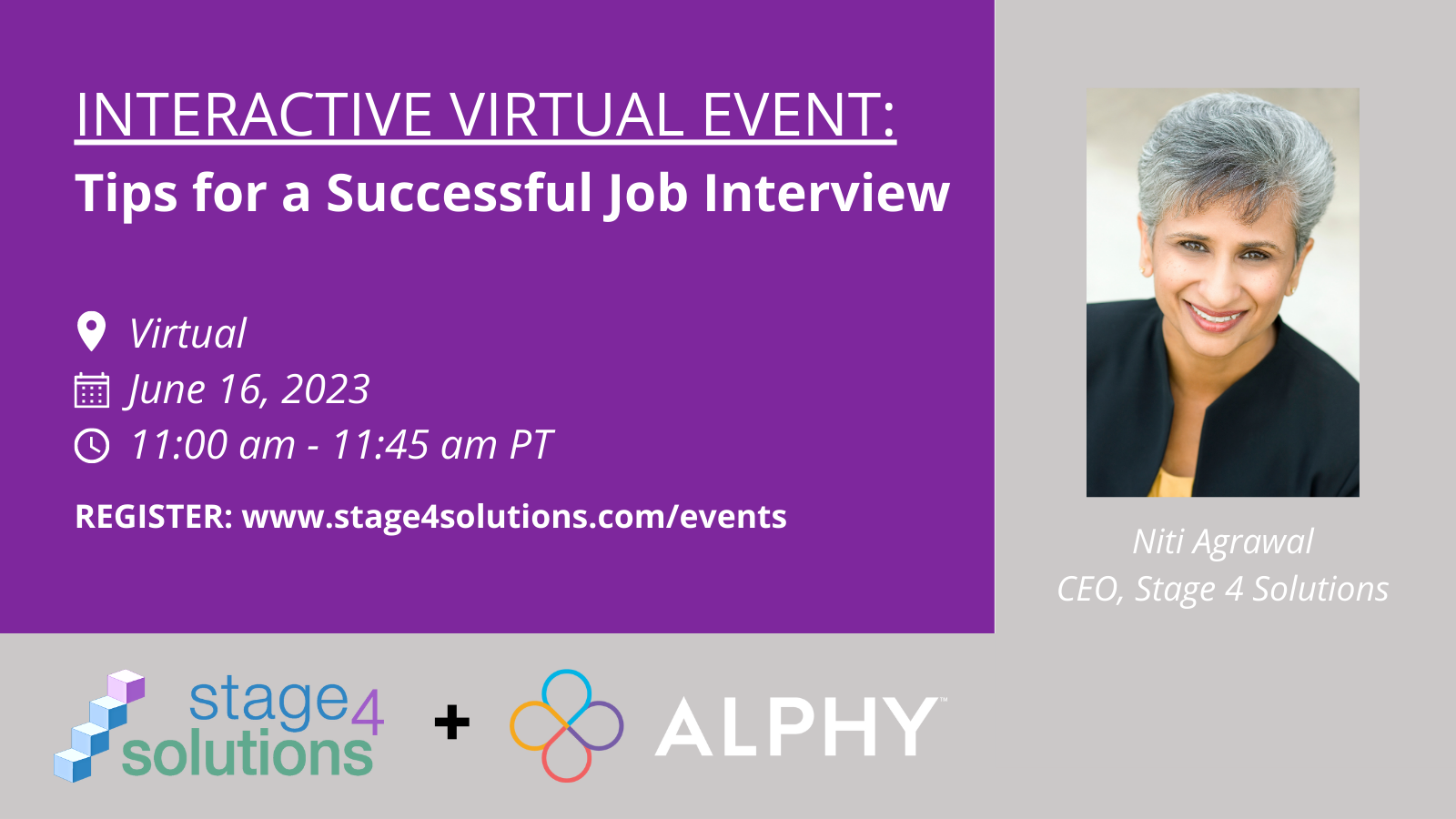 June 16, 2023
11:00 AM PT - 11:45 AM PT
Event Description
Job interviews can be stressful, but having the right preparation and attitude can make all the difference! Join this webinar to learn about best practices and tips for acing job interviews.
This free interactive virtual event, Tips for a Successful Job Interview, co-sponsored with Alphy, will be presented by Niti Agrawal, CEO of Stage 4 Solutions. Niti has over 21 years of experience in the staffing industry and has helped thousands of professionals find roles at leading companies.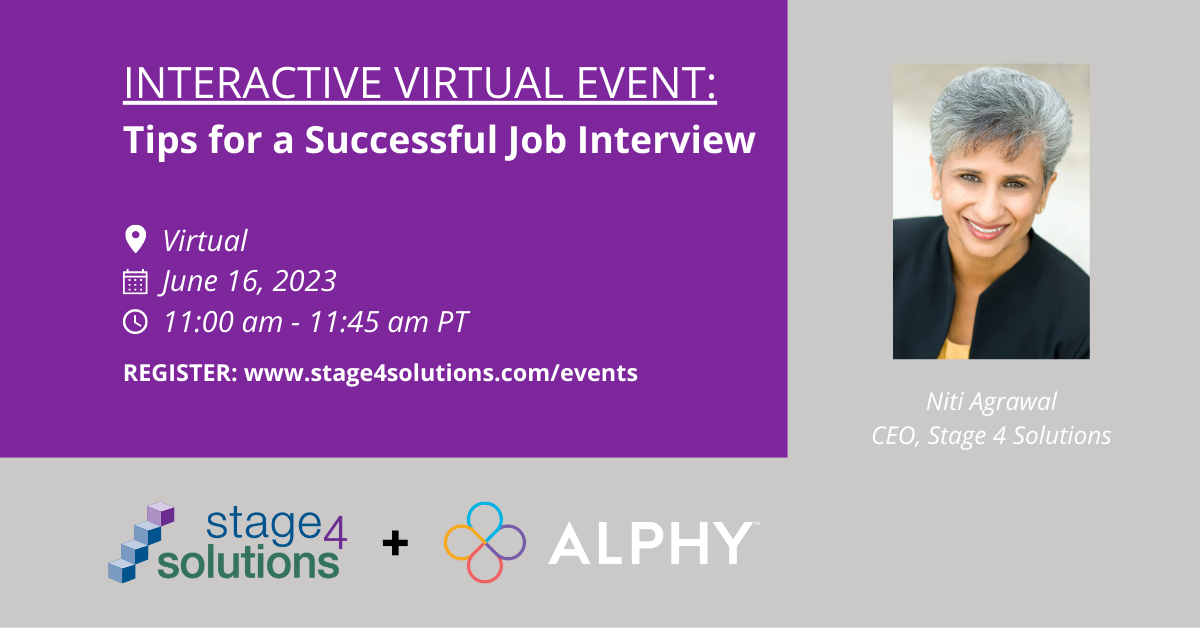 In this session, we will provide real-world examples of successful job interviews. The topics we will cover include:
How to research the company
What questions to ask the interviewers
How to prepare for different types of interviews
How to make a great first impression
Which digital tools to use while preparing
How to follow up appropriately, and more!
Don't miss out on this opportunity to take your interview skills to the next level and land your next role!