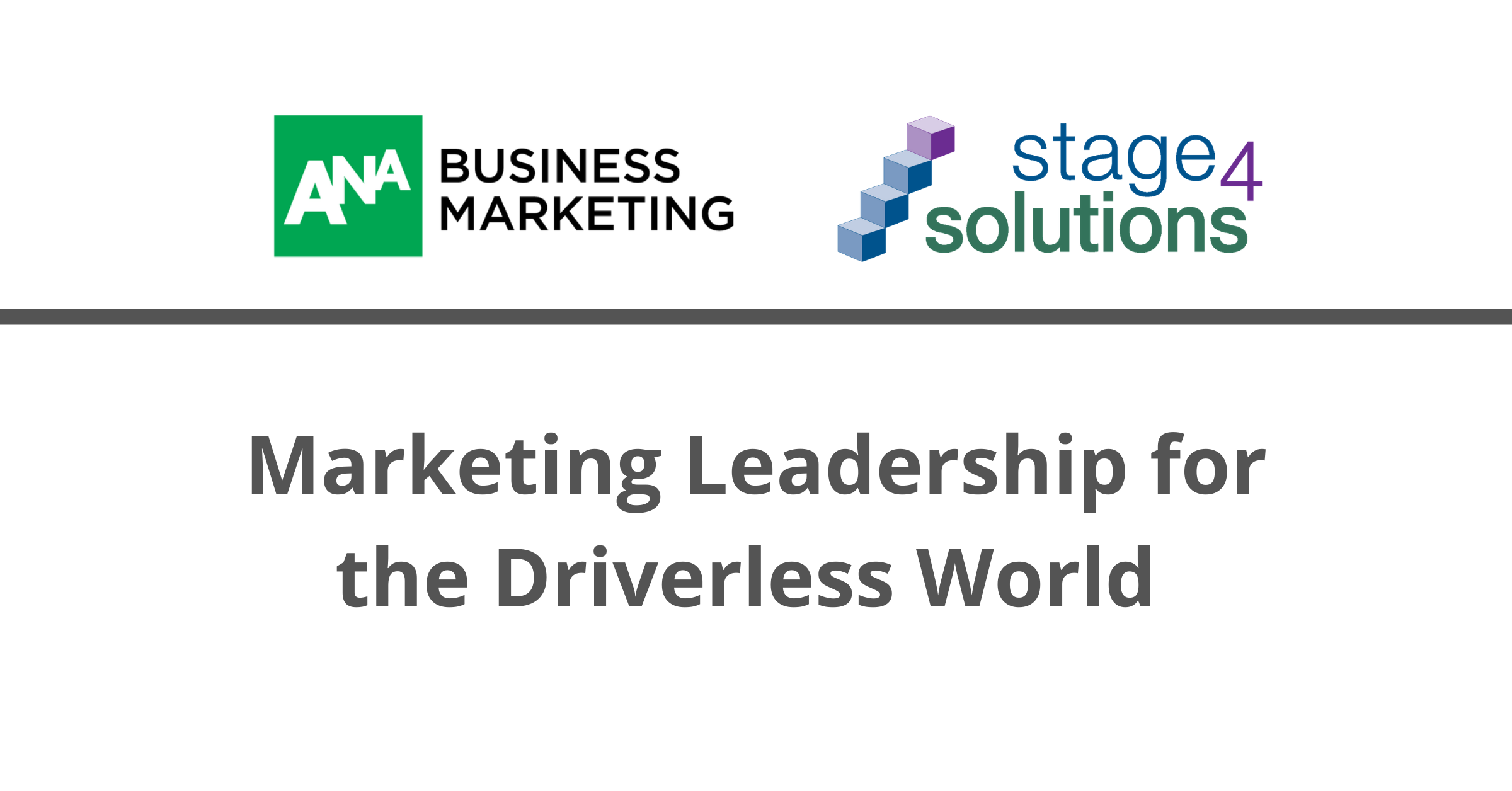 November 8, 2018
5:30 pm – 7:45 pm
Event Description
Join us for the next Business Marketing Association evening event on Thursday, November 8, 2018 from 5:30 pm – 7:45 pm at Detati Digital Marketing, 265 Caspian Drive, Sunnyvale, CA, sponsored by Stage 4 Solutions. The topic of the event is Marketing Leadership for the Driverless World.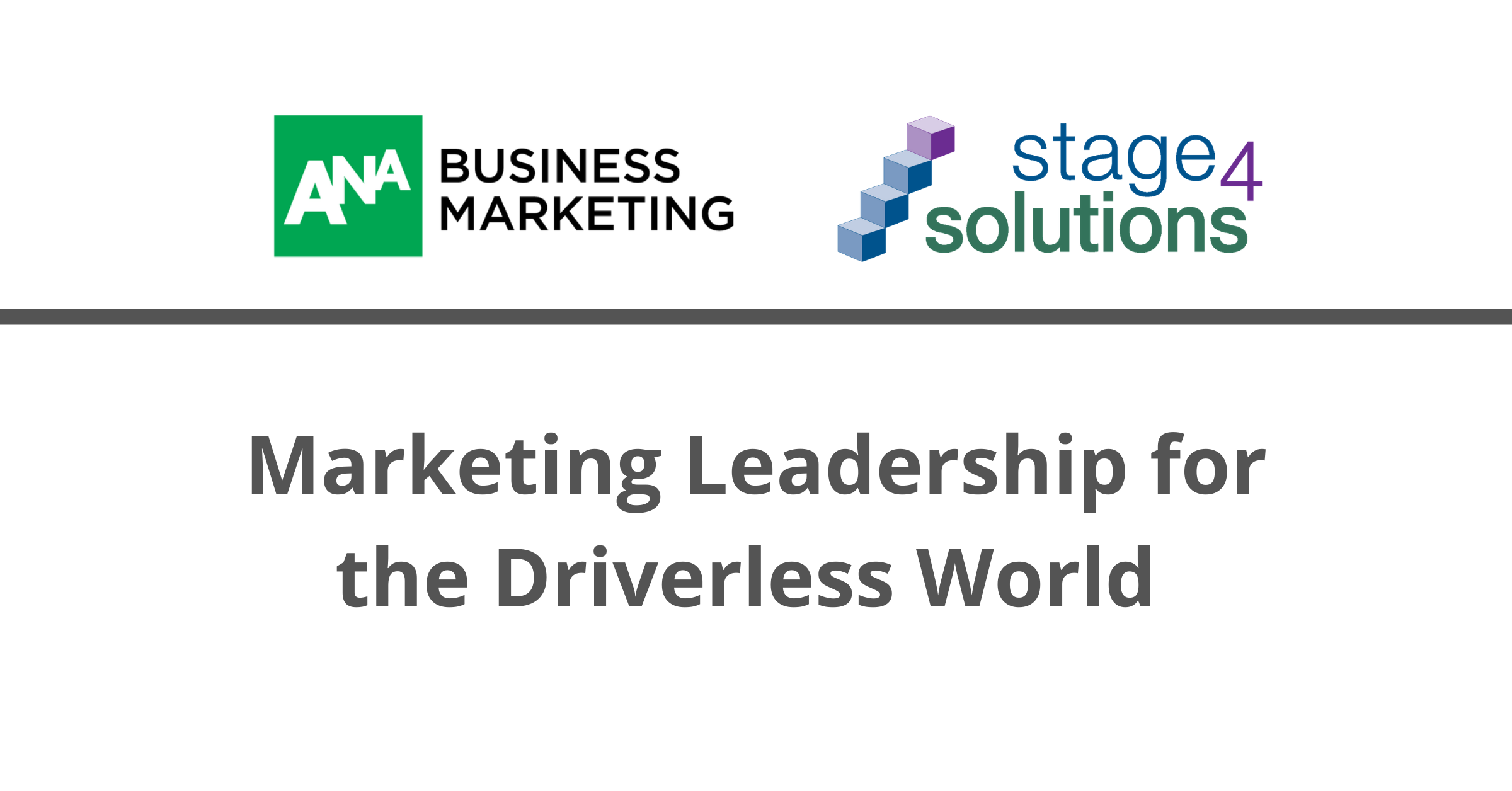 Marketing Leadership for the Driverless World
The Driverless car is accelerating the pace of innovation and bringing IoT and AI to our cities, homes, factories and redefining the future of mobility. As technology innovations evolve, all industries are being disrupted. Marketers need to keep the focus on customers and drive new business models, value creation and extending existing businesses to new products and markets.
Learn about disruptions in this Driverless World and the opportunities it presents for marketers what you can do to engage and drive change to help your business and careers.
Speaker:
Sudha Jamthe, CEO of IoTDisruptions.com
Sudha is a globally recognized Technology Futurist with 20+ year mix of entrepreneurial, academic and operational experience from eBay, PayPal, GTE and Harcourt. She is the author of "2030 The Driverless World: Business Transformation from Autonomous Vehicles" and 3 IoT books, teacher of IoT and Autonomous Vehicles business courses at Stanford Continuing Studies and at DriverlessWorldSchool.com." She enjoys shaping new technology ecosystems and mentoring leaders on digital transformation. She chairs the strategic advisory council of Barcelona Technology School and an Ambassador for FundingBox Impact Connected Cars (H2020) Community. She has an MBA from Boston University.
To learn more about our upcoming and previous sessions, please visit the events page.