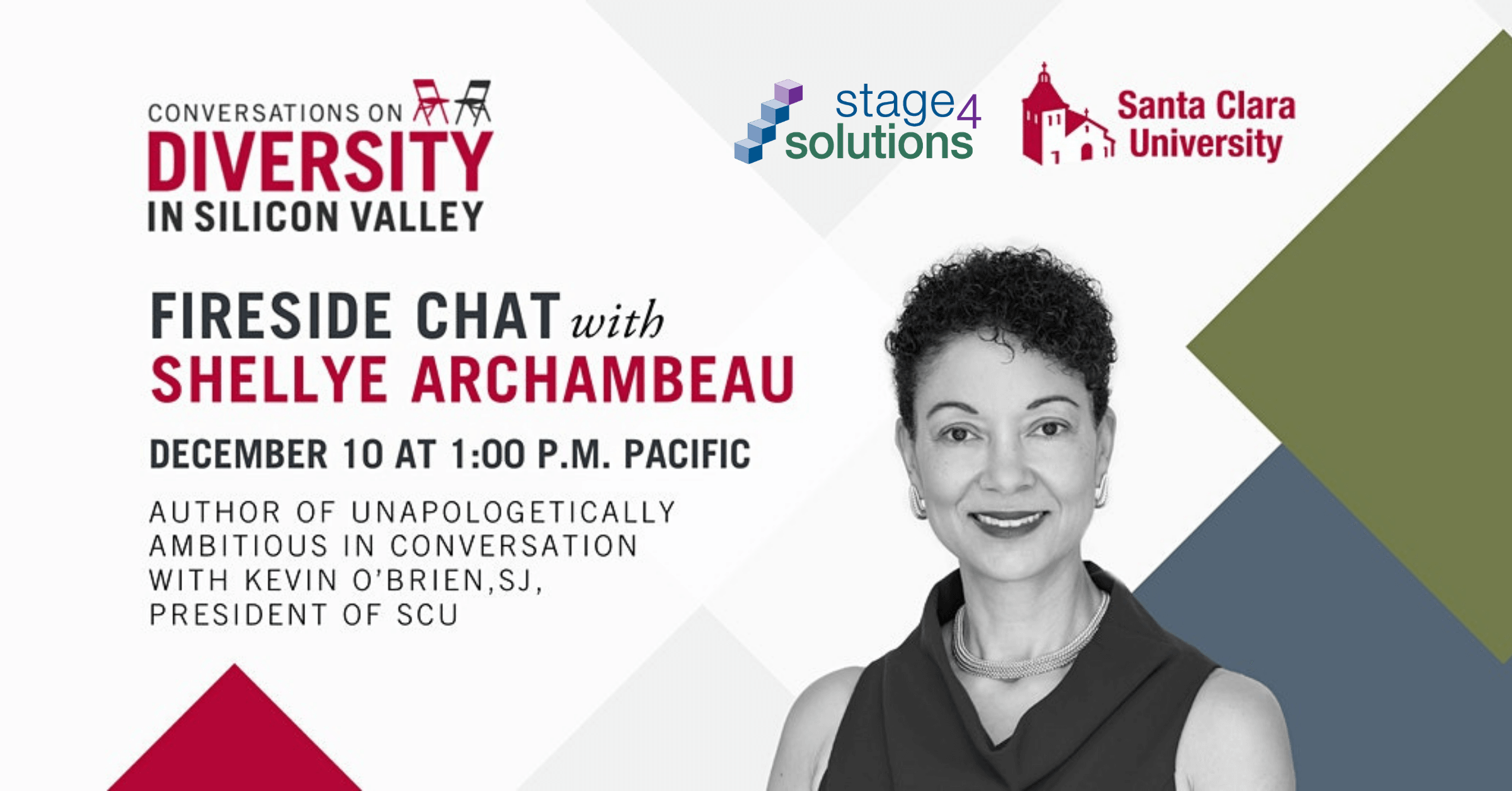 December 10, 2020
1:00 pm – 2:00 pm PT
Event Description
We are proud to be co-sponsors of the Conversations on Diversity series with Santa Clara University's Silicon Valley Executive Center. Please join us in the 1st part of the series, Fireside Chat with Shellye Archambeau, author of Unapologetically Ambitious. This event is FREE and open to the public.
Shellye Archambeau
As one of the first Black female CEOs in Silicon Valley, Shellye Archambeau's path to success has been defined by ambition and resilience. Join us for a conversation about her professional journey with the president of Santa Clara University, Fr. Kevin O'Brien.
To learn more about our upcoming and previous sessions, please visit the events page.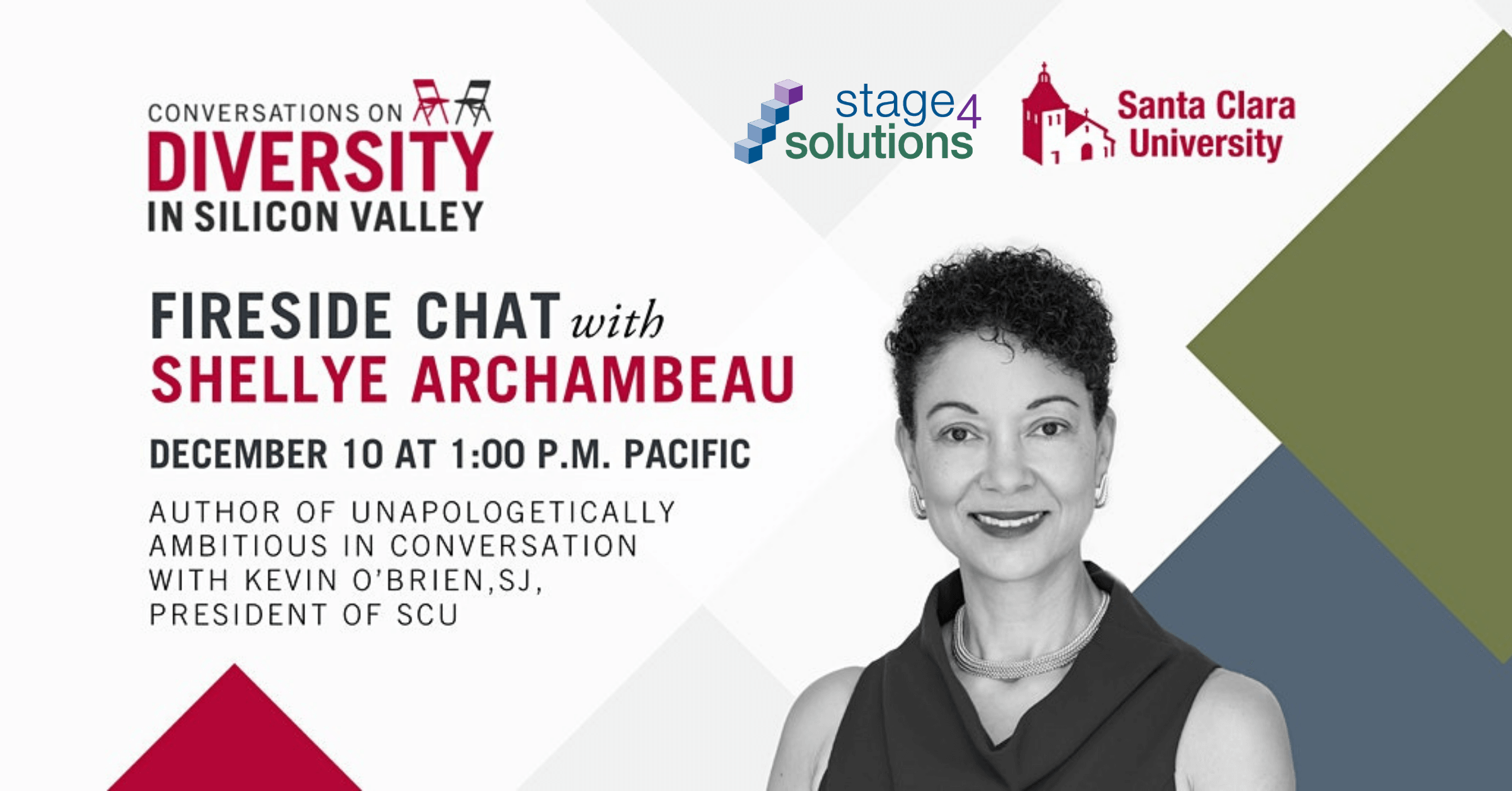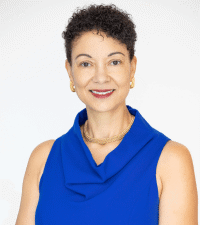 Speaker
Shellye Archambeau is an experienced CEO and Board Director with a track record of accomplishments building brands, high-performance teams, and organizations. She is the author of Unapologetically Ambitious: Take Risks, Break Barriers and Create Success on Your Own Terms. Ms. Archambeau currently serves on the boards of Verizon, Nordstrom, Roper Technologies, and Okta. She is also a strategic advisor to the Royal Bank of Canada, Capital Markets Group, and Forbes Ignite.