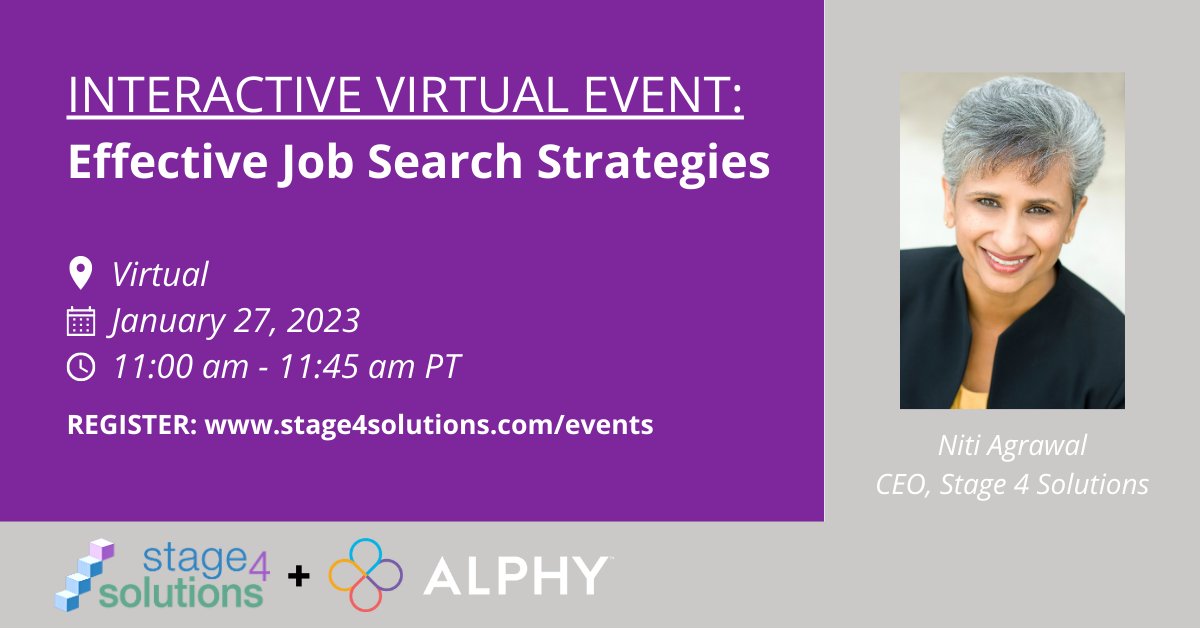 January 27, 2023
11:00 am – 11:45 am PT
Event Description
Whether you are already in search of a new job or considering a job change, join this webinar to learn about top strategies for an effective job search and gain valuable insights into the job market that can be used to take your job search to the next level. In the midst of layoffs and uncertainty, job search can even be more challenging than it already is.
This webinar, co-sponsored with Alphy, will be presented by Niti Agrawal, CEO of Stage 4 Solutions who has over 21 years of experience in the staffing industry and has helped thousands of professionals find roles at leading companies. This is a unique chance to get expert advice on top job search strategies from resume preparation and personal branding to job applications and interviews.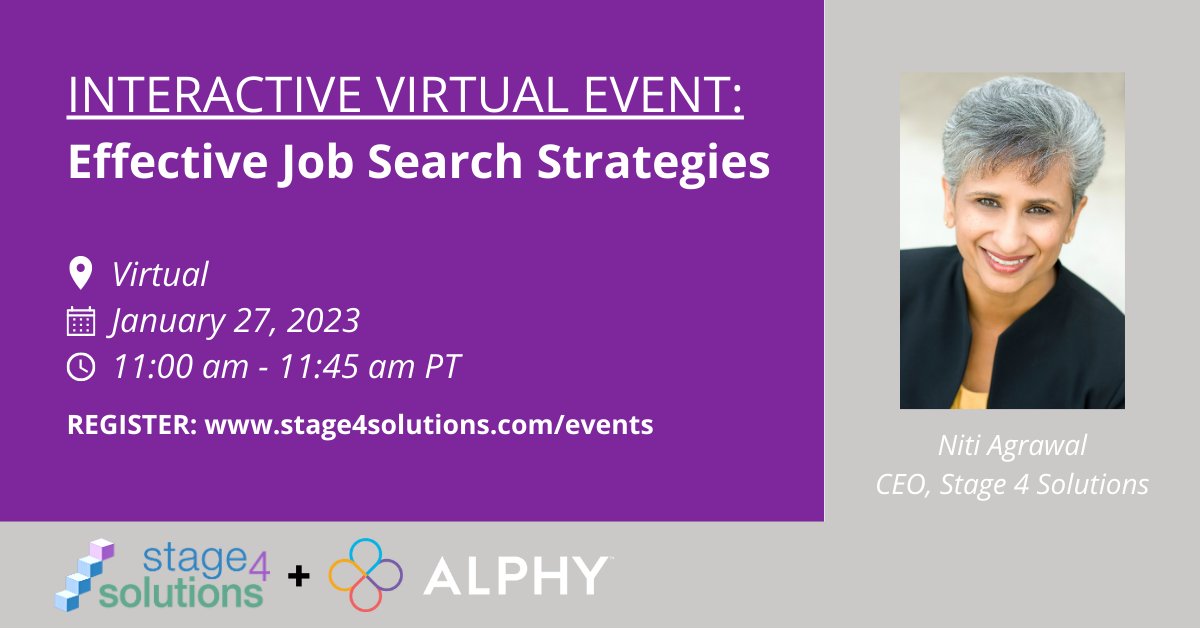 This interactive webinar will provide job seekers with an in-depth understanding of:
Insights into the job market and current situation
How to build the foundation for a job search
Job boards, Networking and Effective Marketing
Interview preparation
Join us for this free webinar and get the guidance you need to land your next role quickly and efficiently!