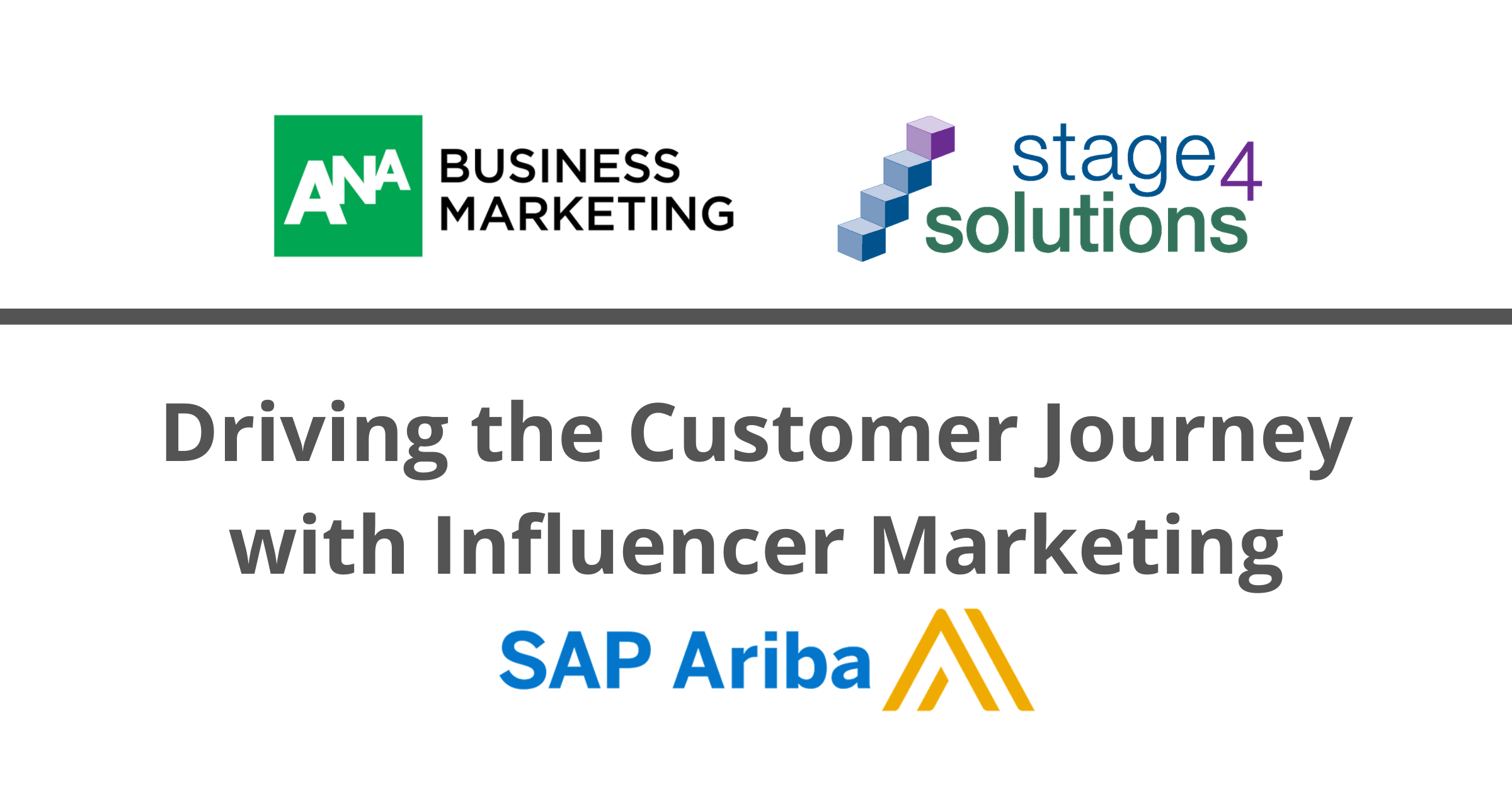 August 20, 2018
6:00 pm - 8:00 pm
Event Description
Join us for the next Business Marketing Association evening event on Monday, August 20, 2018 from 6:00pm – 8:00pm at Savvy Cellar Wine Bar & Wine Shop; 750 West Evelyn Avenue, Mountain View, CA, sponsored by Stage 4 Solutions. The topic of the event is Driving the Customer Journey with Influencer Marketing.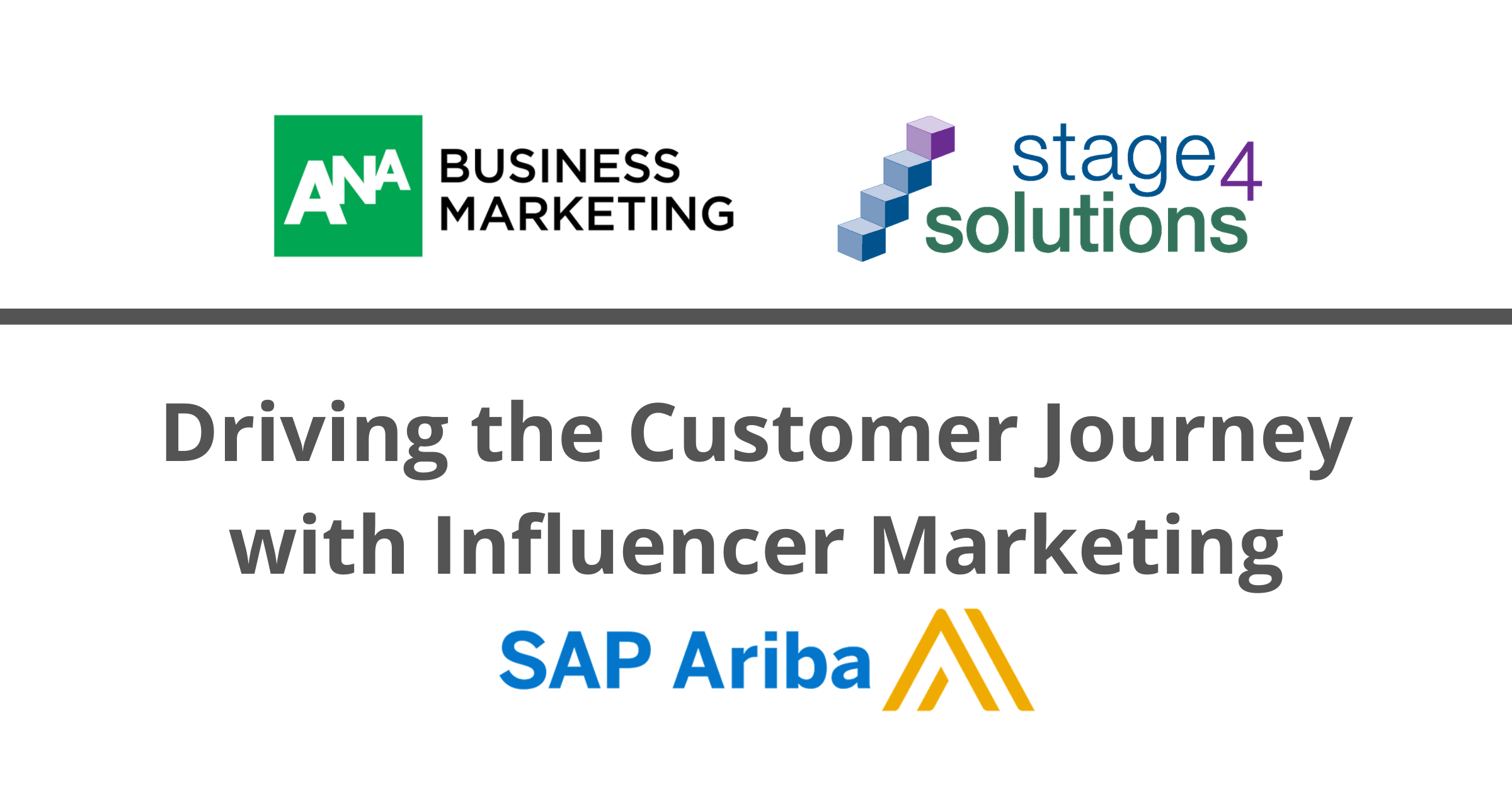 Driving the Customer Journey with Influencer Marketing
SAP Ariba and SAP partner with a network of influencers and micro-influencers to connect with customers and prospects throughout the customer journey. Discover how SAP is driving real B2B ROI and brand awareness with influencer marketing.
In this session, we'll get past the hype and walk through practical lessons, from where to begin, to creating a strategic approach and driving demand gen and leads that convert.
Come to this session to:
Walk through practical lessons in creating a strategic approach to Influencer Marketing
Learn how to leverage Influencer Marketing to drive demand gen and leads that convert
Join in with your experiences and questions, and learn from your fellow marketing peers.
Speaker:
Amisha Gandhi, Vice President, Influencer Marketing, SAP Ariba
Amisha leads the AR, Partner and Influencer Marketing programs at SAP Ariba. Previously with SAP, she created the Global Influencer Marketing program and also held a variety of communications and marketing roles, establishing high-level programs for C-level executives and business teams. Amisha has worked in marketing communications and social media roles in Silicon Valley for the past 15 years with startups and notable brands such as Citysearch.com (USA Networks), HP, Google, Accenture, Merrill Lynch, VISA and Time-Warner.
To learn more about our upcoming and previous sessions, please visit the events page.