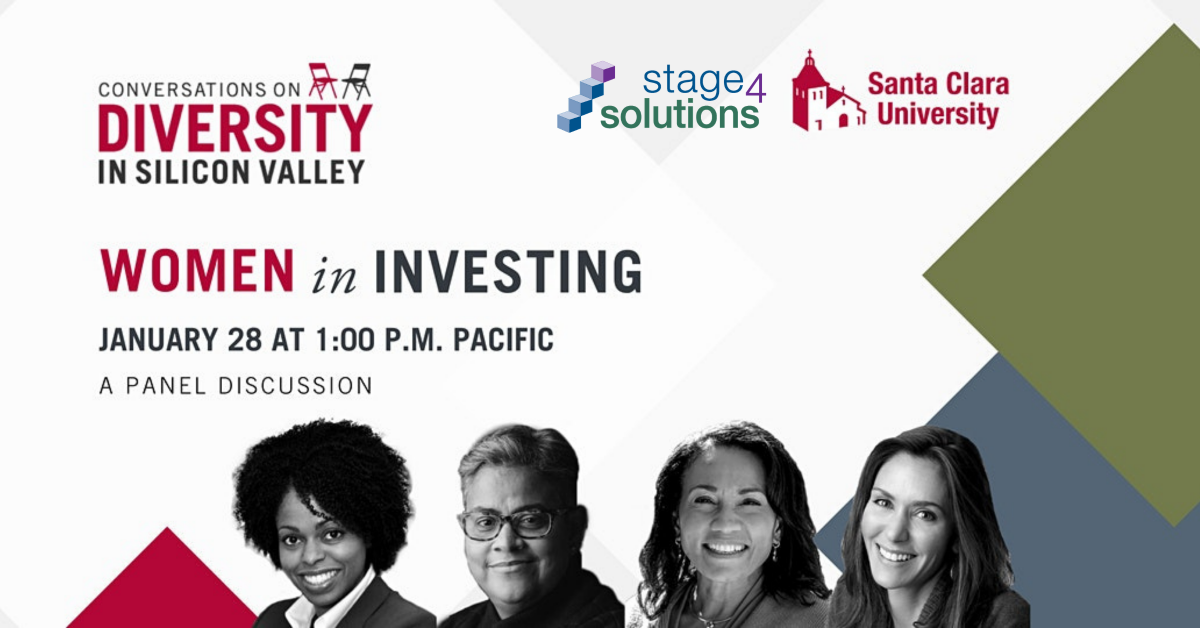 January 28, 2021
1:00 pm – 2:00 pm PT
Event Description
We are proud to be co-sponsors of the Conversations on Diversity series with Santa Clara University's Silicon Valley Executive Center. Please join us in the third part of the series, Diverse Women in Venture Capital. This event is FREE and open to the public.
Women and people of color are underrepresented as venture capital investors. Additionally, less than 3% of VC dollars go to women-founded enterprises; only 1% of VC-backed founders are Black and less than 2% are Latinx. Join us for a provocative panel discussion on how women in investing can help drive the transformation of our investing structures and systems to more socially and racially just models of value creation.
To learn more about our upcoming and previous sessions, please visit the events page.