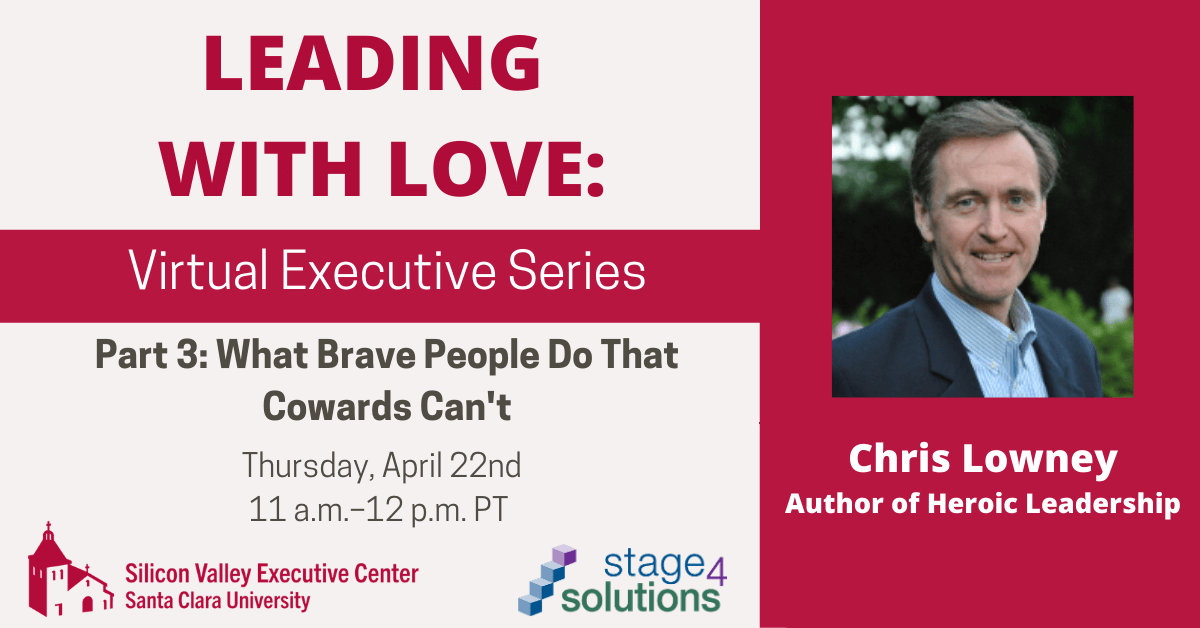 April 22, 2021
11 a.m.–12 p.m. PT
Event Description
The 2020 Leading with Love interactive webinar series Stage 4 Solutions co-sponsored with Santa Clara University's Silicon Valley Executive Center was very well received by our professional communities. In a much needed time, we were pleased to be a part of inspiring conversations around diversity, inclusion and leadership topics. We are very excited to announce 2021 Leading with Love, a three-part interactive webinar series. With this series, our goal is to continue educating, inspiring and supporting our colleagues, clients, and communities.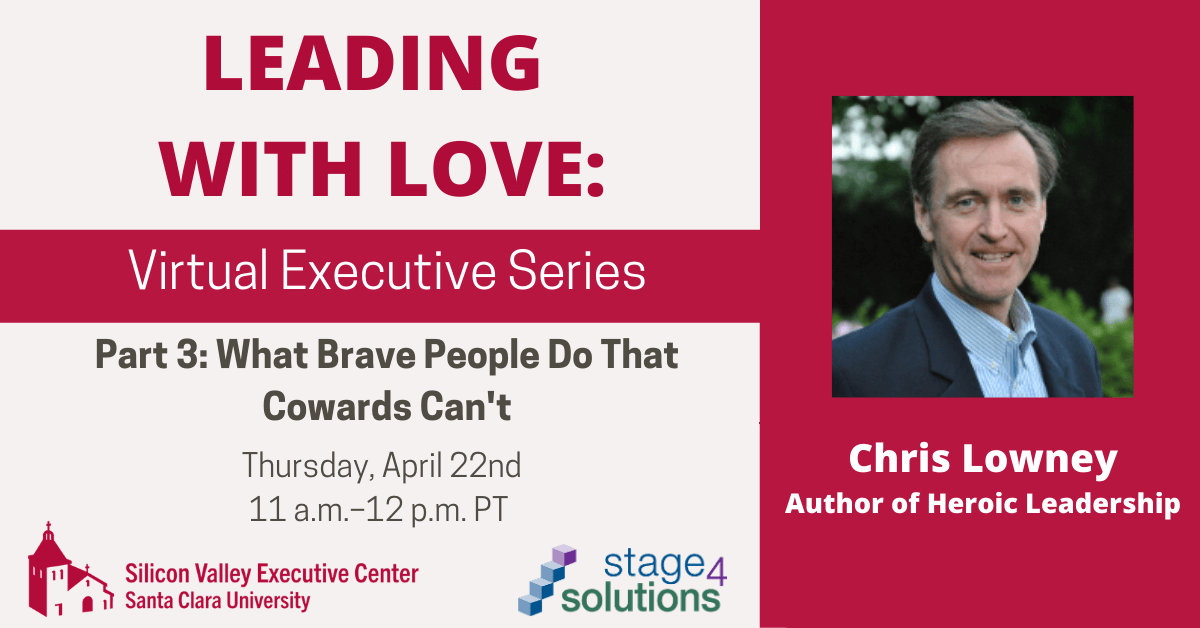 The series will feature Marilyn Gist (Professor Emerita, Executive Programs and Center of Leadership Formation, Seattle University), Jay Jakub (Chief Advocacy Officer – Economics of Mutuality (EoM) Movement, EoM Solutions; author of Completing Capitalism) and Chris Lowney (Author of Heroic Leadership).
The last session of the series features Chris Lowney. To learn more about the previous sessions, please visit the events page.
Gandhi once said, "A coward is incapable of exhibiting love; it is the prerogative of the brave." Chris Lowney, drawing from ancient thinkers, modern business sources, and common sense, will try to convince us that love in an organization is the prerogative not only of the brave but also of the wise and the sane. The session will include both the philosophical and the practical as well as breakout room discussion.